Two complimentary Sicilian wines
Another great promotion to grab. With a minimum order of 49.90 € you will immediately receive a free bottle of Complice Grillo Vinanti. With an order of € 79.90, you will also receive a free Syrah Capofeto, with no shipping costs. Fill your cart now!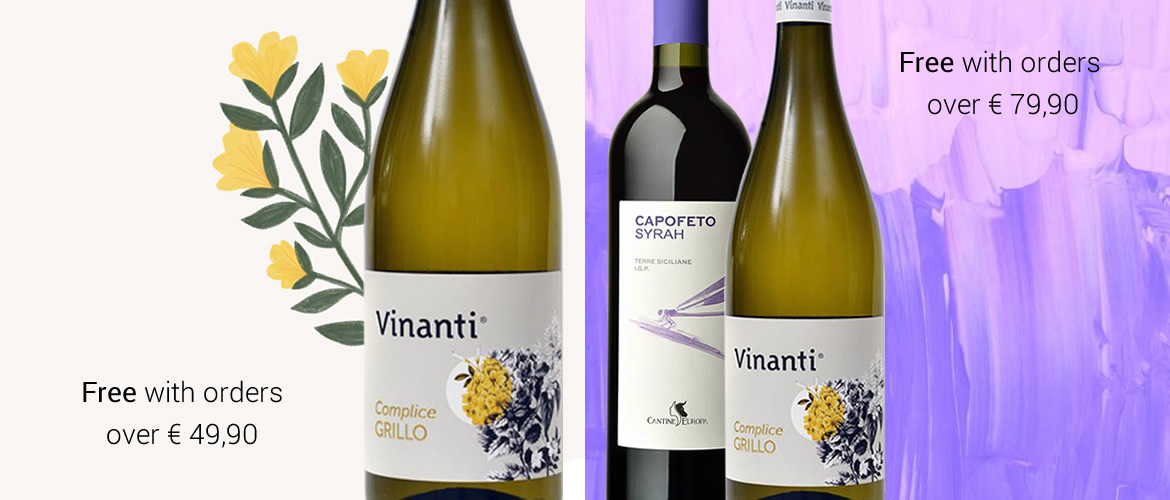 Promo 6x5: Collezione di Famiglia
Barone Montalto knows how to conquer every type of palate and does so with the Family Collection line. These wines represent the expression of a magical place, a gift of Sicilian nature. Buy at least 6 to receive a free bottle.
Promo 5x4: Terre di Giumara
Terre di Giumara is fragrance, balance, character of the terroir of belonging. Caruso & Minini's line offers wines with a round, delicate accent and a pleasant taste. Do you want to try them with the new promo? Every 5 bottles added to your cart, you will receive one free of charge.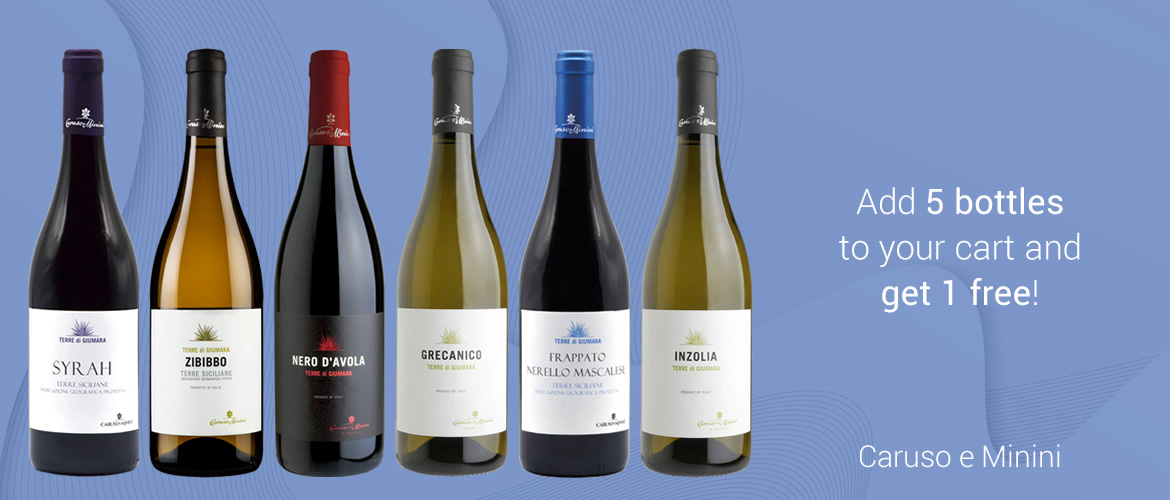 Promo 4x3: enjoy the 'Naturalmente Bio' line!
Caruso e Minini's organic line offers wines (award-winning) with the perfect mix of intensity and elegance. The finesse of the 'Naturalmente Bio' labels you can experience with the 4x3 offer: you get one free for every 4 bottles added to your cart.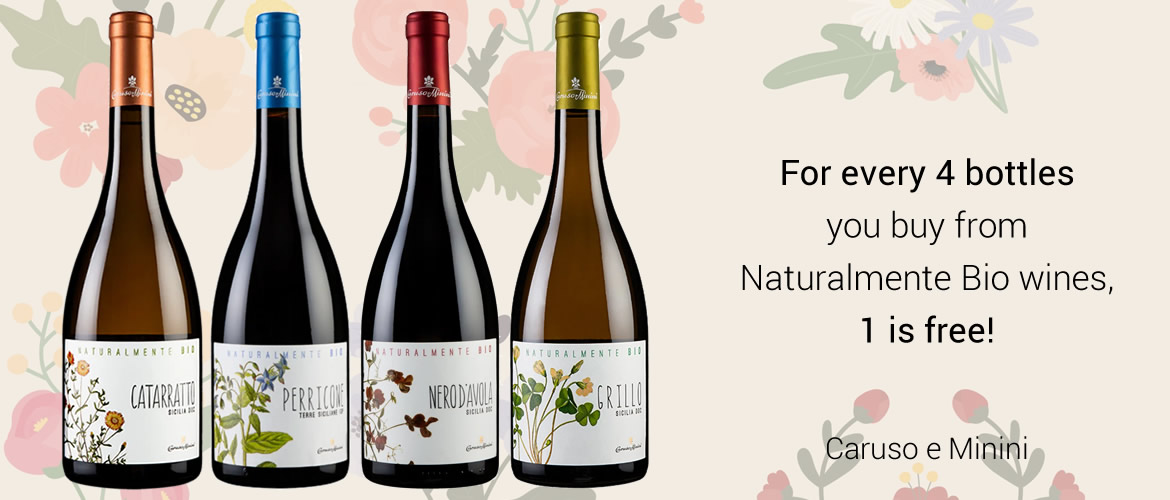 Territoriali 4x3: discover Feudo Disisa!
Feudo Disisa's Territoriali are young and lively wines for convivial and delicious moments. The genuine character of the Sicilian land, available in a super offer: for every 4 bottles in your shopping cart, you don't pay for one!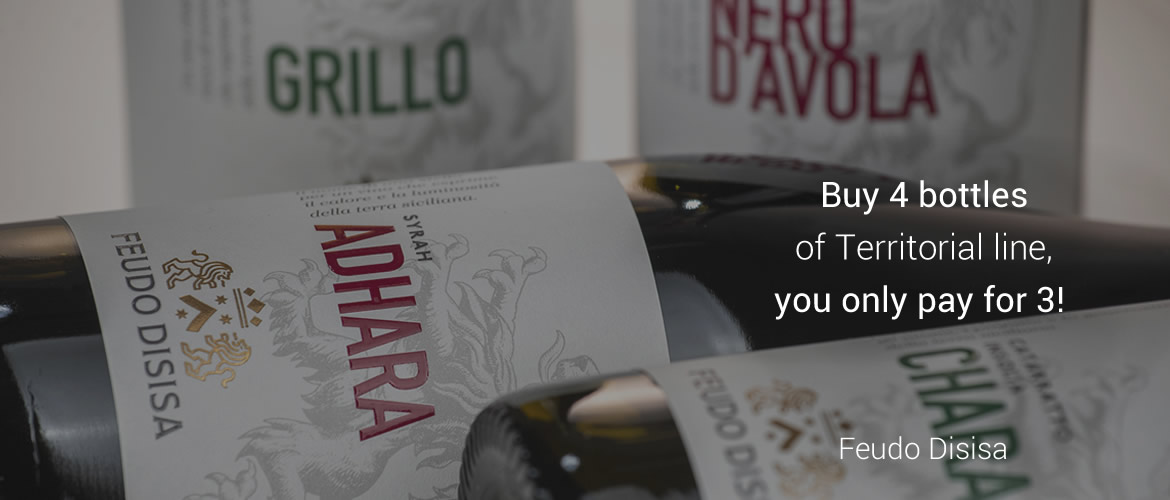 Promo 6x3: save now!
Take advantage now of the -50% offer on these packages: great collections of 6 wines for the price of 3!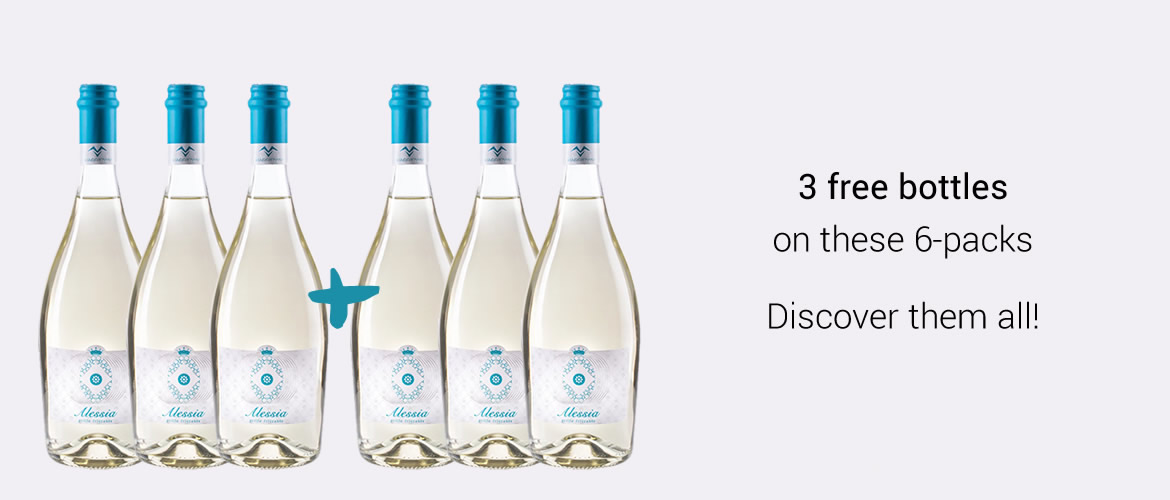 Special Offer 8x6: Epica
Every eight Epica beers (33 cl) you buy, you only pay for six!
Respect for traditions and desire to create a new experience: this is the heart of the philosophy of the Sicilian brewery Epica. Take your stock, choose from our selection!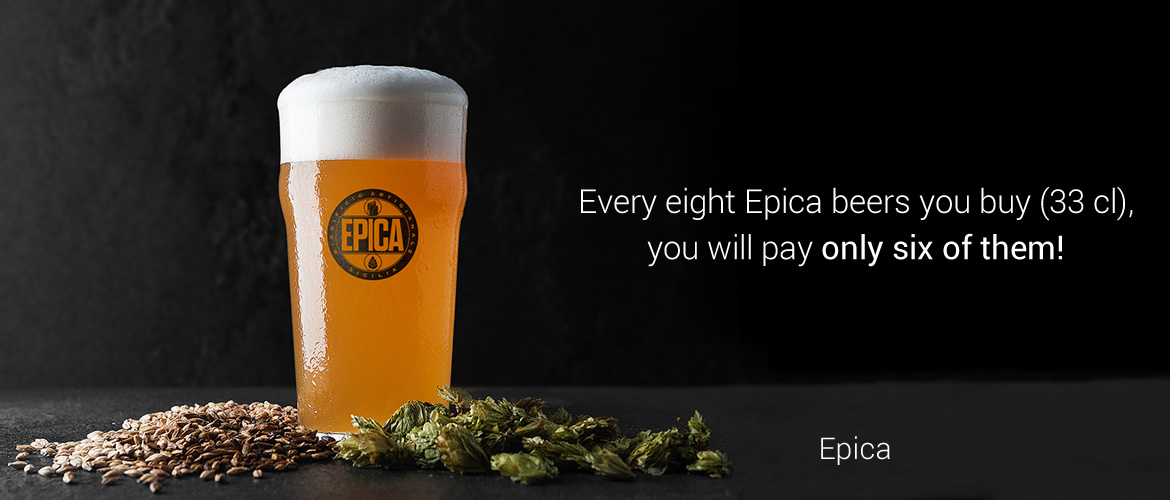 Special Offer 4x3: EPICA
If you buy four Epica beers (75 cl), you pay only three!
Epica beer was born from the passion and friendship of three friends, a bold and lively style contaminated by the scents and flavors that Sicily gives in every period of the year. Choose your favorite bottle!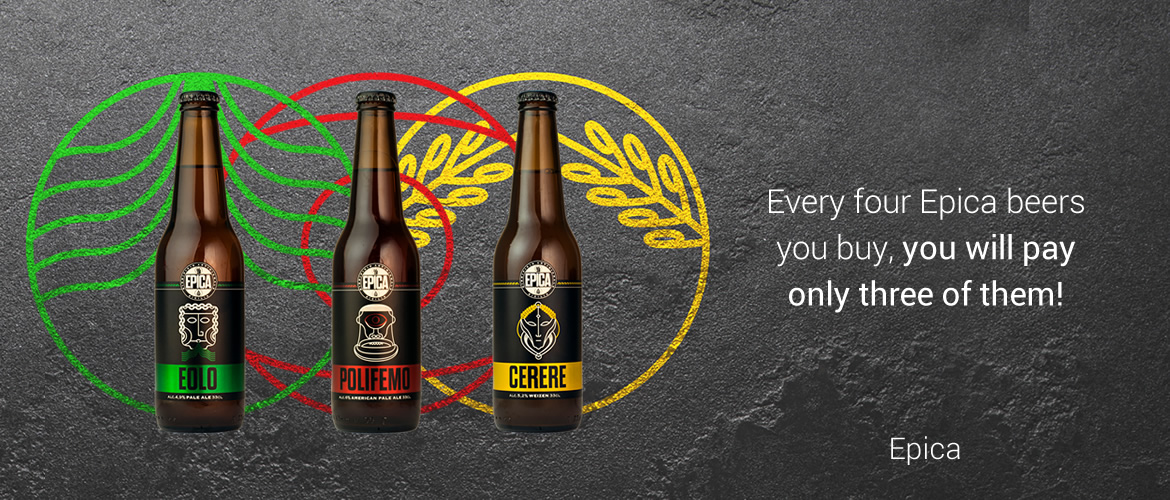 Special Offer 6x5: Barone Montalto Acquerello
If you buy 6 bottles of Acquerello wines, you pay only 5 of them!
The Acquerello collection of the Barone Montalto winery includes six different wines, result of the vinification of Sicilian and international grape varieties. All wine labels offer characteristic sensations: combine them, or choose one you prefer!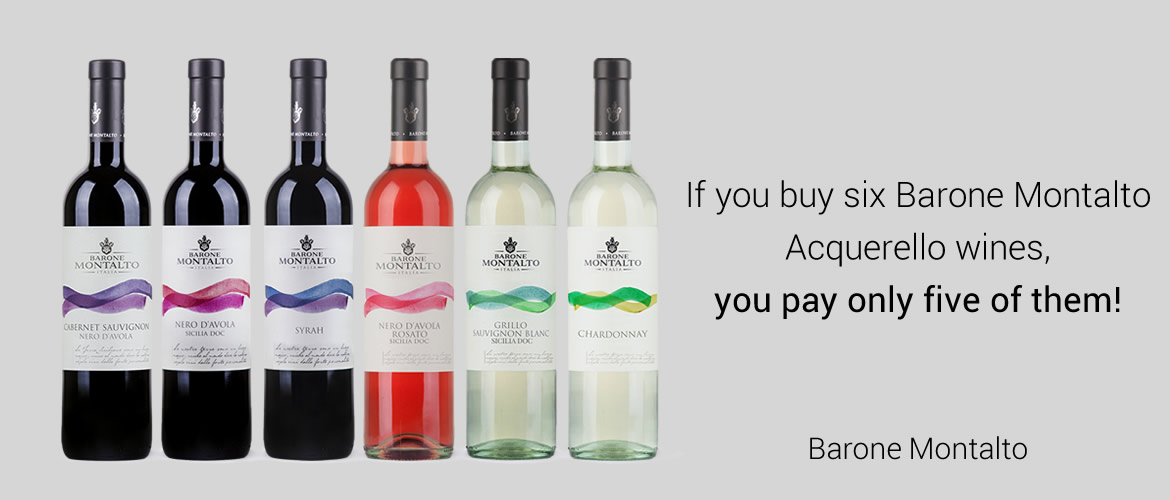 Special Offer 5x4: Cellaro Quattro Borghi
If you buy 5 bottles of Cellaro Quattro Borghi wines, you pay only 4 of them!
The Quattro Borghi collection of the Cellaro winery includes six wines made from as many varieties of native Sicilian grapes: each is an expression of the innate quality of the fruits exalted in a wise winemaking process. Choose one or more wine labels you prefer!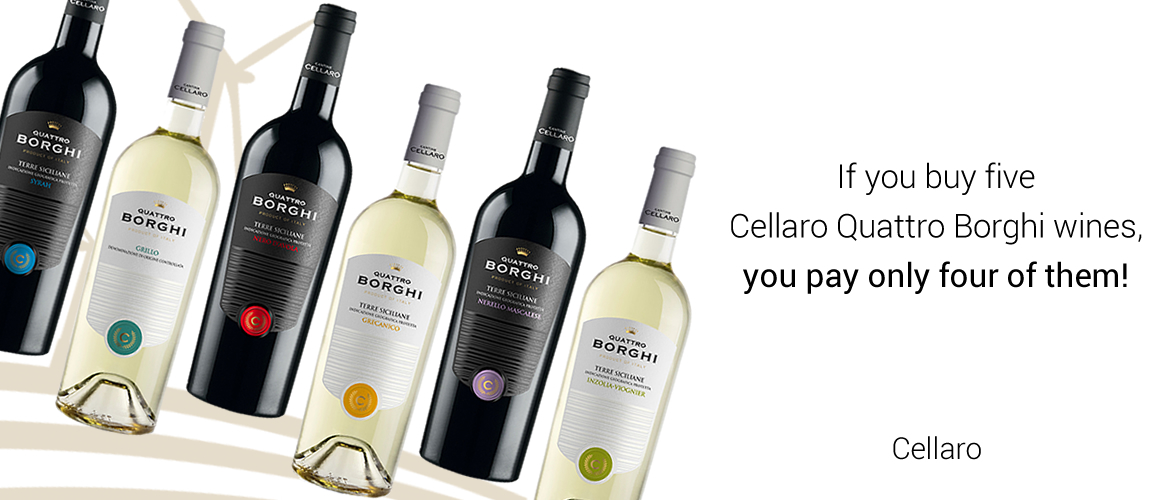 Special Offer 6x5: Sibiliana Roceno
If you buy 6 bottles of Roceno wines, you pay only 5 of them!
The Roceno wines of the Sibiliana winery are pure expression of six different grape varieties, all native to Sicily: to the taste they evoke characteristic and pleasant sensations. Combine various wine labels, or choose one that suits you best!