Super Offer 4x3: Santa Tresa
Excellent wines made with certified organic grapes: try now Purato's Sicilian wines and let yourself be transported by their pleasing essence. Discover the new labels!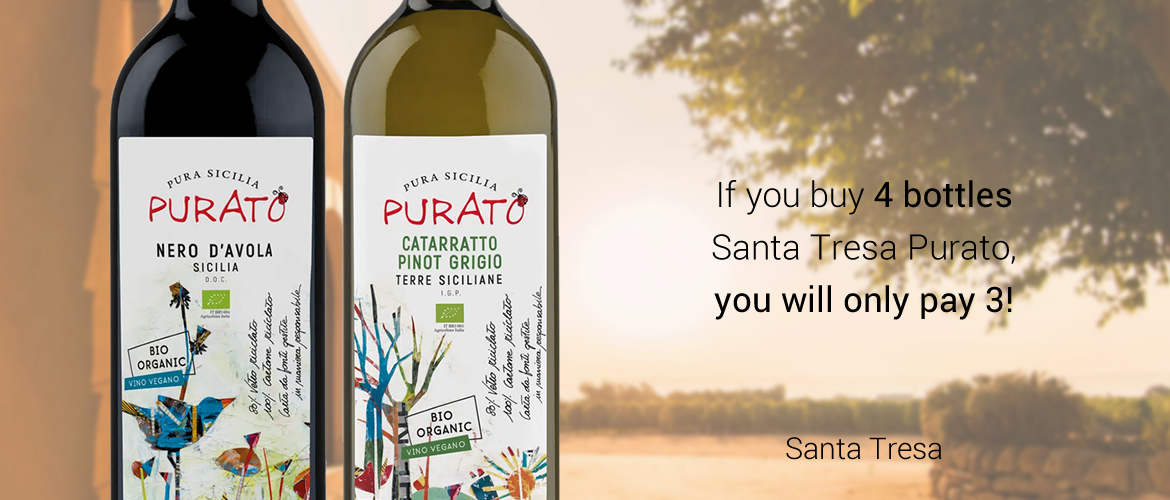 Special Offer 8x6: Epica
Every eight Epica beers (33 cl) you buy, you only pay for six!
Respect for traditions and desire to create a new experience: this is the heart of the philosophy of the Sicilian brewery Epica. Take your stock, choose from our selection!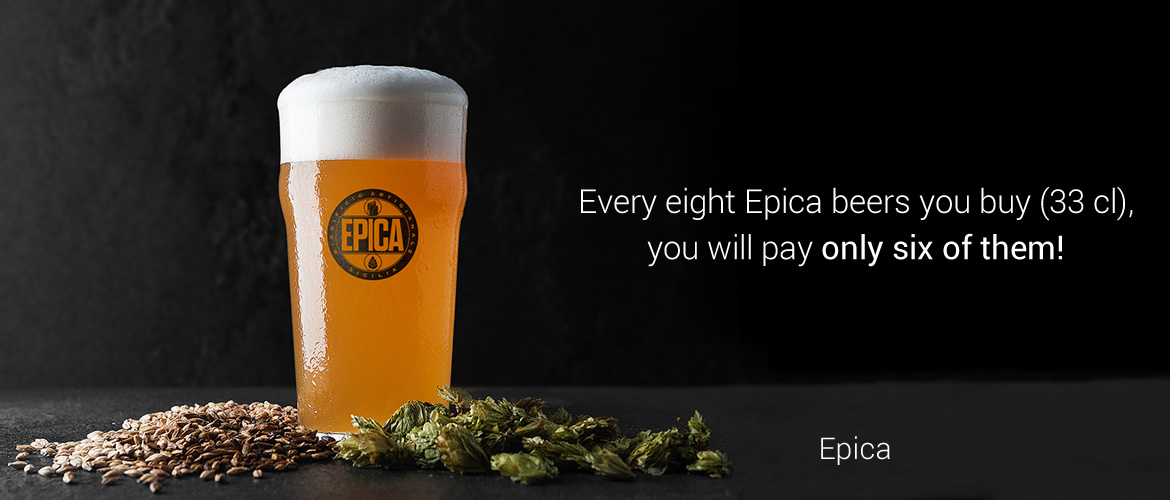 Special Offer 4x3: EPICA
If you buy four Epica beers (75 cl), you pay only three!
Epica beer was born from the passion and friendship of three friends, a bold and lively style contaminated by the scents and flavors that Sicily gives in every period of the year. Choose your favorite bottle!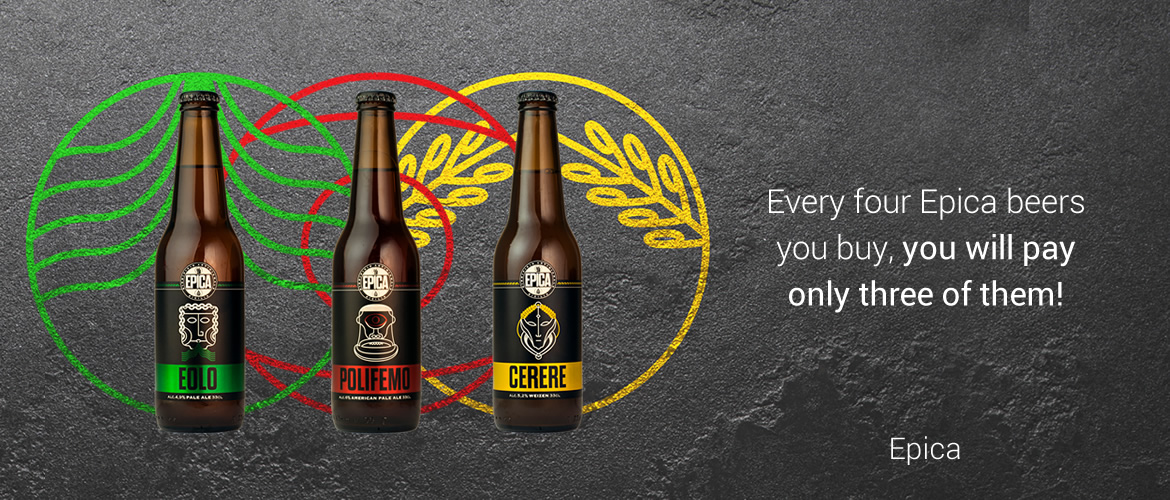 Super Offer 6x4: Baglio Luce
Every six bottles purchased between Frappato and Cerasuolo di vittoria, we give you two for free!
Fall in love with the charm and irresistible character of Sicilian wines Baglio Luce: every six bottles purchased, among those proposed, two are free!
Special Offer 4x3: Vinanti
If you buy four Vinanti bottles, you only pay three!
The Vinanti winery is the pure expression of respect for the raw material and the exaltation of the fruits that the Sicilian territory is able to offer. Choose from our selection: every four wines purchased, one is free!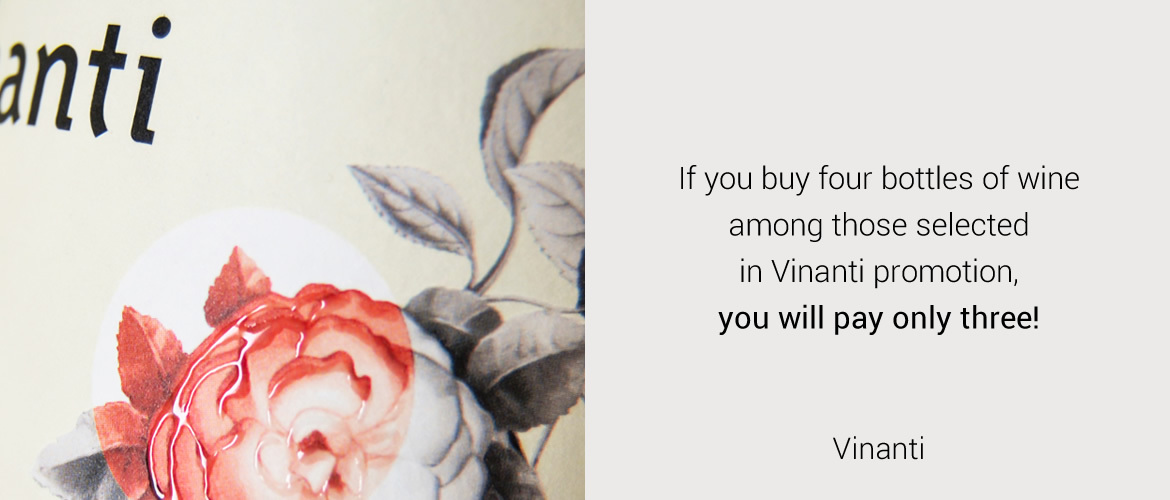 Special Offer 4x3: Alessandro di Camporeale
The organic wines of the Alessandro di Camporeale winery represent a perfect combination of the varietal notes and the characteristics of the Sicilian terroir. Choose four bottles between Kaid Sauvignon and Grillo Vigna di Mandranova: one of these is complimentary!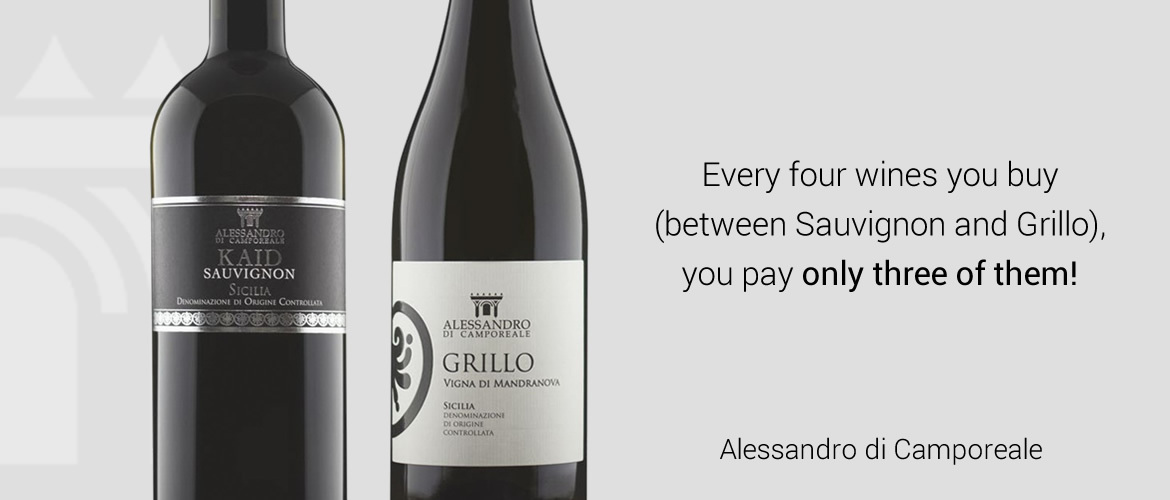 Special Offer 4x3: Benedè
The Benedè from the Alessandro di Camporeale winery is a Sicilia DOC organic wine with a persuasive and captivating aroma, a Catarratto symbol of tradition and excellence. Add 4 bottles to your cart, we will give you 1 of these for free!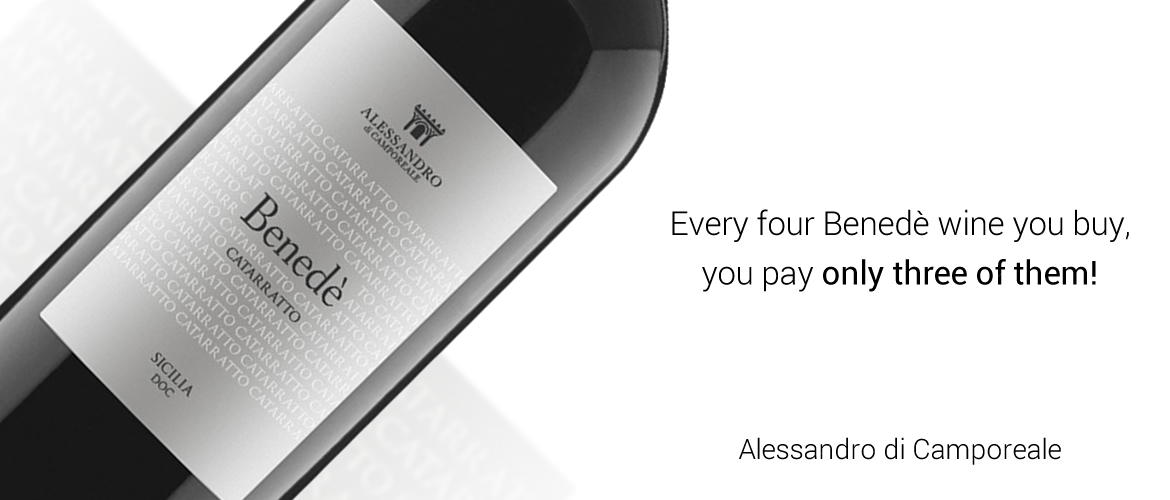 Special Offer 6x5: Barone Montalto Acquerello
If you buy 6 bottles of Acquerello wines, you pay only 5 of them!
The Acquerello collection of the Barone Montalto winery includes six different wines, result of the vinification of Sicilian and international grape varieties. All wine labels offer characteristic sensations: combine them, or choose one you prefer!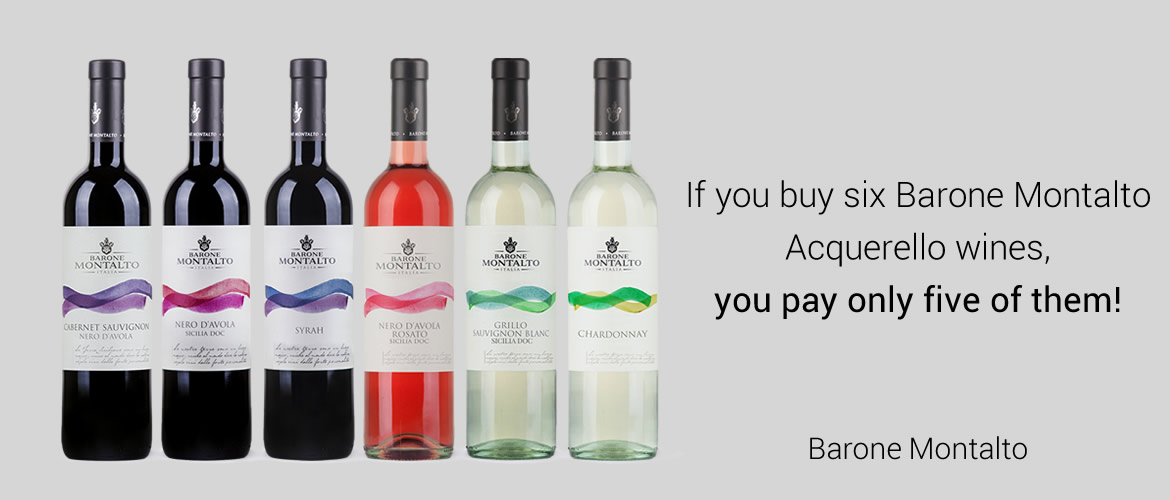 Special Offer 5x4: Cellaro Quattro Borghi
If you buy 5 bottles of Cellaro Quattro Borghi wines, you pay only 4 of them!
The Quattro Borghi collection of the Cellaro winery includes six wines made from as many varieties of native Sicilian grapes: each is an expression of the innate quality of the fruits exalted in a wise winemaking process. Choose one or more wine labels you prefer!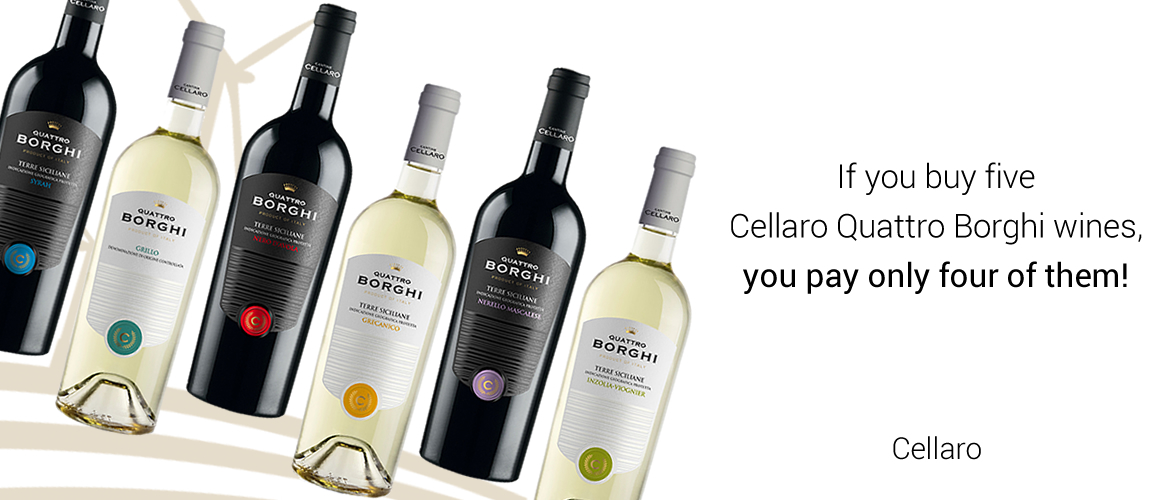 Special Offer 6x5: Sibiliana Roceno
If you buy 6 bottles of Roceno wines, you pay only 5 of them!
The Roceno wines of the Sibiliana winery are pure expression of six different grape varieties, all native to Sicily: to the taste they evoke characteristic and pleasant sensations. Combine various wine labels, or choose one that suits you best!