SPECIAL OFFER 6x5: Barone Montalto Acquerello
If you buy 6 bottles of Acquerello wines, you pay only 5 of them!
The Acquerello collection of the Barone Montalto winery includes six different wines, result of the vinification of Sicilian and international grape varieties. All wine labels offer characteristic sensations: combine them, or choose one you prefer!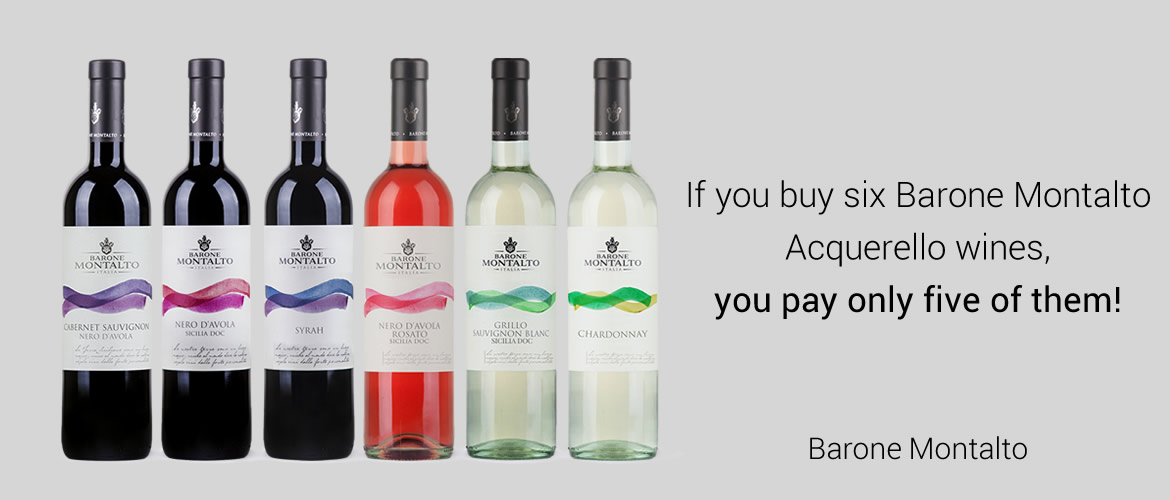 SPECIAL OFFER 5x4: Cellaro Quattro Borghi
If you buy 5 bottles of Cellaro Quattro Borghi wines, you pay only 4 of them!
The Quattro Borghi collection of the Cellaro winery includes six wines made from as many varieties of native Sicilian grapes: each is an expression of the innate quality of the fruits exalted in a wise winemaking process. Choose one or more wine labels you prefer!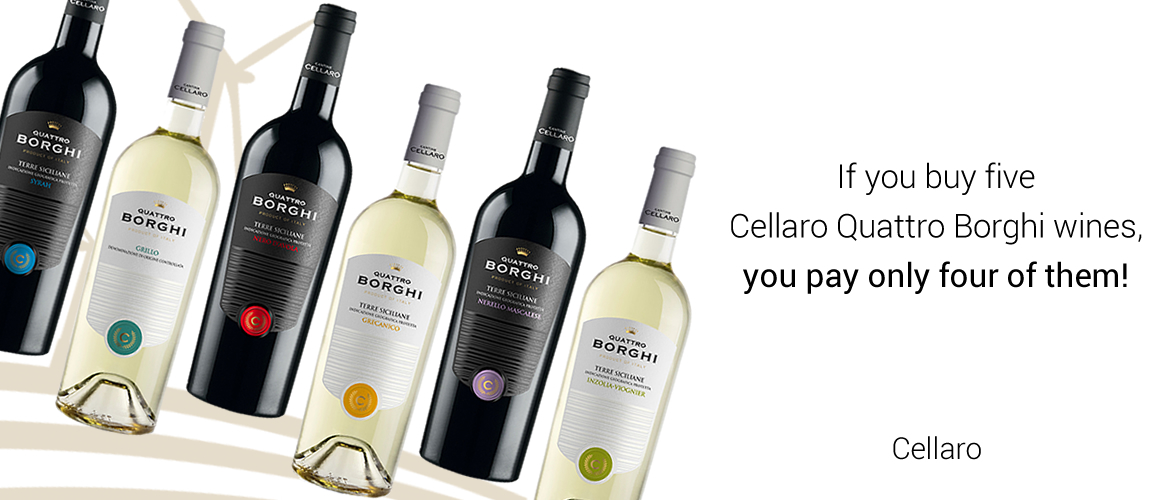 SPECIAL OFFER 6x5: Sibiliana Roceno
If you buy 6 bottles of Roceno wines, you pay only 5 of them!
The Roceno wines of the Sibiliana winery are pure expression of six different grape varieties, all native to Sicily: to the taste they evoke characteristic and pleasant sensations. Combine various wine labels, or choose one that suits you best!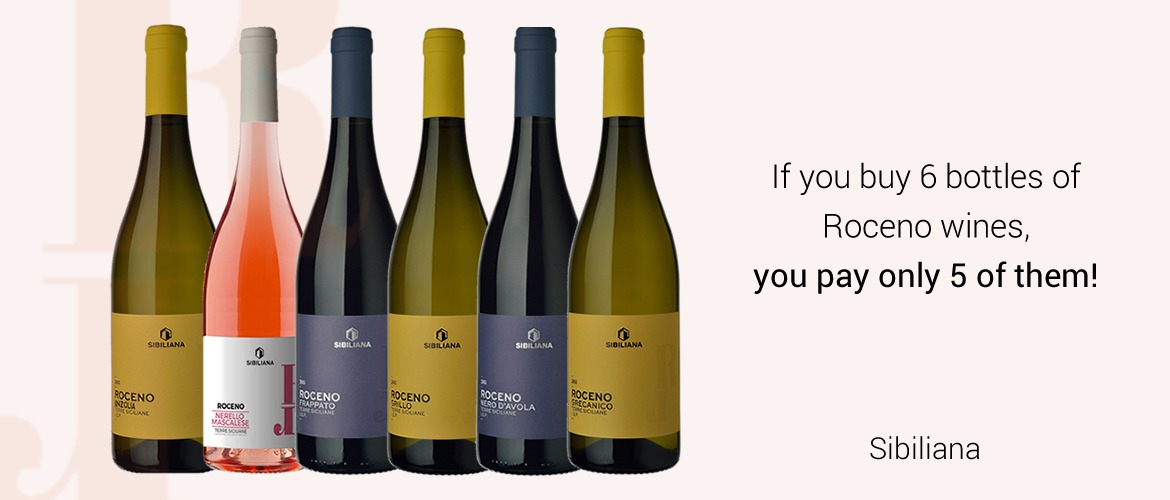 Novello Cupido 1x2 SPECIAL!
Every bottle of Cupido you buy, we will give you one more free!
Take advantage of the offer to make provisions of young wine: Cupido of Principe di Corleone wine has fruity and fresh scents that delight your pleasant moment at the table, from the moment of the aperitif to the second dish (the offer is not cumulable with other promotions).

La Delizia Naonis SPECIAL!
More bottles you buy, more you save!
Buy 3 or more Naonis Prosecco Doc or Naonis Jadér Cuvée La Delizia bottles and you save € 1,00 on the price of every bottle; if you buy at least 6 Naonis bottles, the discount will be € 2,00 for a bottle!